SUMMERVILLE – A Charleston chef who is known for turning simple entrees into masterful dishes brought together more than 25 men from diverse backgrounds on Saturday for a chance to bridge the gaps and build relationships.
Chief Dwayne Pierce said he wanted to provide space for men of different races to sit and talk to each other.
"Most of the time we talk to each other; we try to get our point across," Pierce said. "And a lot of the violence and racism and political difference has gone completely nuts because we don't listen to each other at all."
So on Saturday, Pierce invited several men to come together and have a conversation over food and beers in his backyard. The crowd consisted of entrepreneurs, politicians, law enforcement officers and coaches, among others.
He said he wanted to give men a space to speak in front of other men without "outside attacks" and without arguments.
Among those in attendance was North Charleston Police Chief Reggie Burgess. He has known Pierce for over 30 years and has observed his work in the community.
Pierce is not only a chef and CEO of Juicy Steaks USA, but also a longtime activist who has been serving meals to the homeless for years.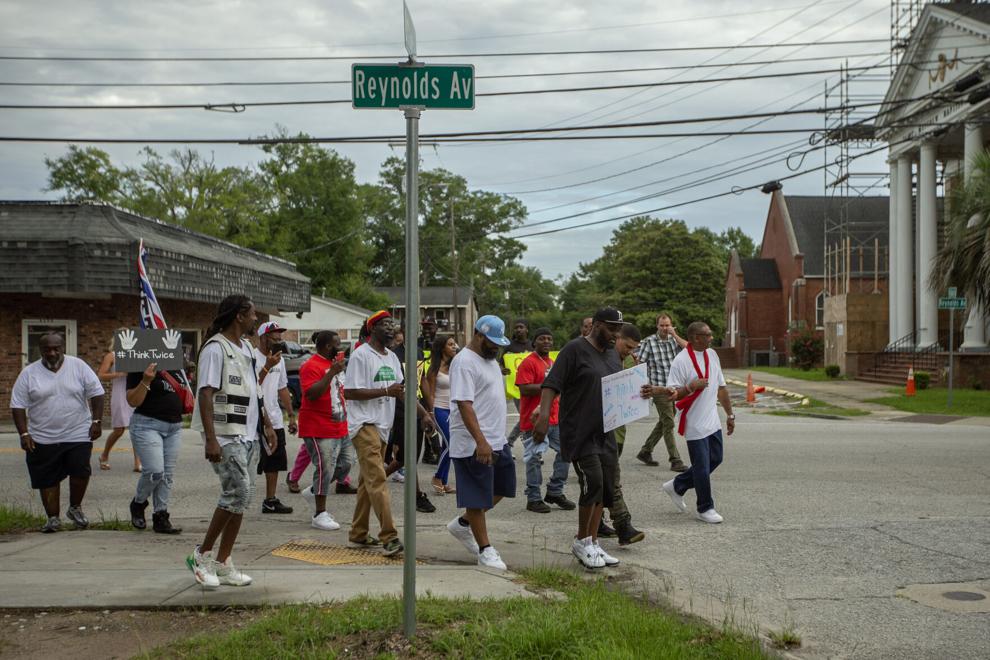 Burgess said his heart was filled with excitement to be around those in attendance on Saturday because each one came from different backgrounds.
"We have to think about how what we're doing right now is going to help in the future," said Burgess. "And for me, what we're doing right now really makes a difference."
Keith Miller, an entrepreneur from North Charleston, said rallies like the one on Saturday need to be organized more to bridge the gap, especially when it comes to situations like crime because "you're not going to do anything. hurt someone you know ".
"What he (Pierce) has done is single-handedly do 50 strangers, friends or family," Miller said. "And it's powerful."
Pierce said he wanted to bring the guys together again to keep the conversations going and the connections going.
Follow Shamira McCray on Twitter @ShamiraTweets.