Former SUNY Delhi Student Plans Craft Beer Store in Delhi | Economic news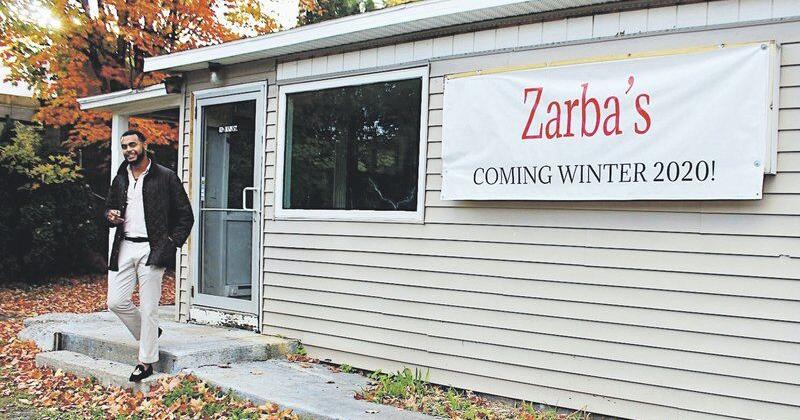 Diamonte Zarba, 25, has big plans.
The upstate native moved to Delhi earlier this year and plans to launch Zarba Craft Beer at 83½ Main St. in Delhi in early December.
"I went to school (in Delhi) in 2013 and have been coming back for seven years on and off," Zarba said. He said he majored in business administration while at SUNY Delhi. "I moved here full time when the pandemic started, but by the end of 2019 I started doing business here. (Real estate) is my daily job… and I run a digital marketing business.
"Basketball was my thing (at school), until an injury forced me to decide what to do with my life," Zarba said. "This is my first solo adventure… and I'm looking to put down roots here. "
The craft beer store, Zarba said, was inspired by Delhi's changing demographics.
"The Delhi area market has changed over the past five to ten years," he said. "Delhi is very optimistic, millennials are in the city and city dwellers are leaving the city to come here and expand. There is a market that is underserved; if i want a craft beer now (in Delhi) i have to go to Price Chopper. I think there is a need not only with locals, but also with visitors and students.
Zarba said, taking inspiration from these cultural changes and emphasizing craftsmanship, he plans to focus on New York State and regional beers.
"I see it's a small, concise place with a range of options," he said. "There are over 200 breweries in New York State, and I think we're focusing on that and maybe (beers from) the east coast and that will be enough choice for people.
"I don't think we'll be selling a lot of Budweisers or Bud Lights," Zarba said, "but we'll be focusing on all the beers and lagers – the domestic (like) Roscoe Beer Co., Ommegang and Brooklyn Brewery."
Store general manager and Zarba's longtime friend Terrell Patterson, 27, echoed the entrepreneur's sentiments.
"We're really trying to focus on New York State beers and we want to stay true to our house," Patterson said. "The demographics in Delhi are changing and it has gone from a lot of older people to younger and more hip people and more millennials. We think (the store) is going to work because everything is in transition and we can transition with it.
Zarba said community members toast the upcoming store.
"The community is very small and (news) spreads very quickly," he said. "I put in an entry maybe a month ago – nothing too elaborate, just 'Zarba, to come' – and in the whole Facebook community, we are already talking about it and I also did an interview with the radio.
"It's very new and a niche and, being that it's new and a niche, people are excited," Zarba said. "There has been nothing like it in town that I have seen, and people love to drink beer. It's a minimalist, simple concept – just beer – and I didn't go from town to Catskills for any other reason than this simplicity.
Zarba said he plans to implement "very green and environmentally friendly" measures within the store, including beer sold by the bottle, instead of the package, and a "build your own" option. own six "pack. He said he would also like to build an outdoor beer garden.
"I want to be new and different," he said. "I want to work with who I am and who my generation is."
Zarba said that after building a reputation in Delhi, he hopes to tap other local markets.
"I have a three-step expansion plan: I start with Delhi, expand to the Margaretville / Andes side, then move to Oneonta," he said. "And who doesn't like beer?" If I'm in Hamden or Bovina and know there is a place to buy quality beer at a good price that I can't find anywhere else, it's worth it.
Zarba Craft Beer will be open seven days a week. For more information, updates and hours of operation, visit zarbascraftbeer.com, find "Zarba's Craft Beer & Grocery" on Facebook or follow @zarbascraftbeer on Instagram.